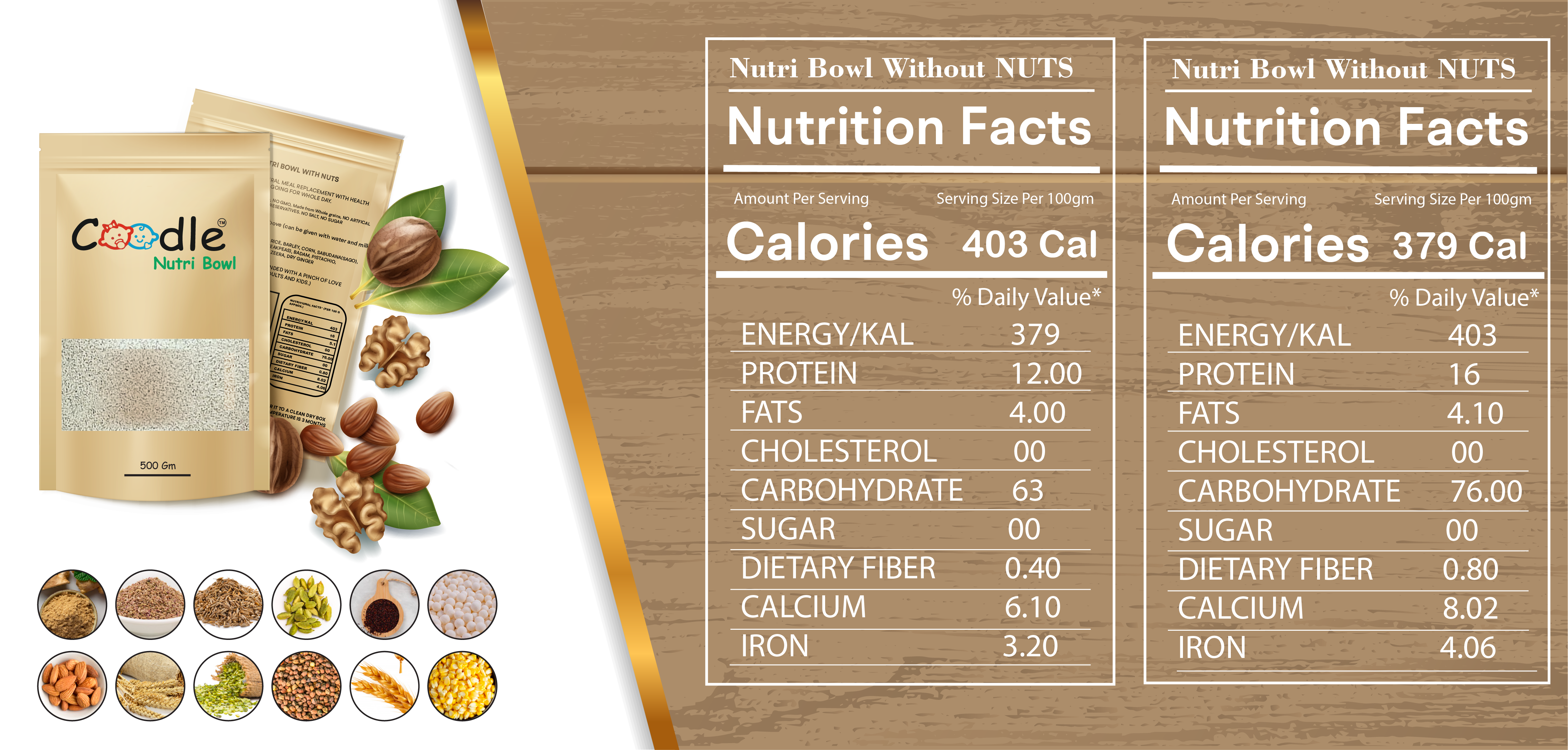 The Multi Wholegrain mix is a natural, vegetarian and homemade product providing a complete solution for your nutrient requirement. While people from centuries known as Sattu Mavu, Kanji Pudi, and Multigrain Java and is commonly known as Porridge across the world.
Coodle Nutri Bowl is an ancestorial recipe blended with 8 whole grains and 3 Dry fruits making it a potent mix with dietary fibres, minerals and calcium. All grains and Nuts are well roasted & grounded at set temperature keeping hygiene on priority. It is an essential health mix with nutrients that fulfil your everyday dietary needs and a quick way to satisfy your hunger pangs. Nutri- Bowl also known as Ragi kanji is a portion of Indian traditional food for babies from generations in Indian families also recommended by pediatrics.
This health mix can be prepared as porridge easily and can be given to babies above 10 months with /without milk. Adults who are on nutritious food diets can also intake this porridge as a meal (there is no sugar added). People on diet can have this as a breakfast or dinner as a porridge which will keep them full for a long time and fully provide the required energy throughout the day. This is a MEAL REPLACEMENT.
INGREDIENTS
Preparing Coodle Multigrain Healthy Mix is so easy for Mom.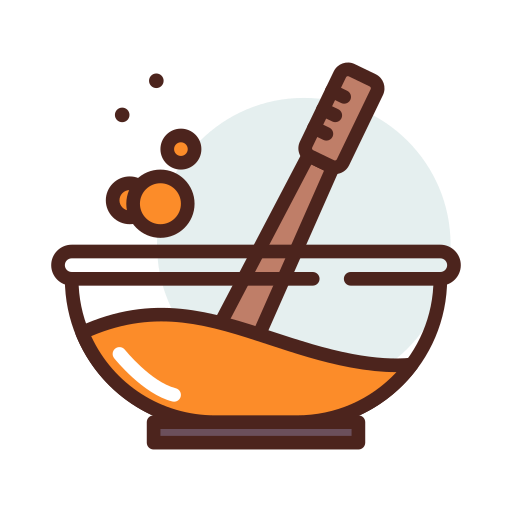 Mix
Take approx. 30 Gms of health mix and 100 ml of cold milk or water and mix well till no lumps found.
Boil
Add another 100 ml of water and bring it to boil (keep stirring it till no lumps found) for 5 minutes.
Serve
Can be served with Jaggery/Sugar/Salt after bringing it to room temperature.
Coodle Porridge can be prepared in
Number of Ways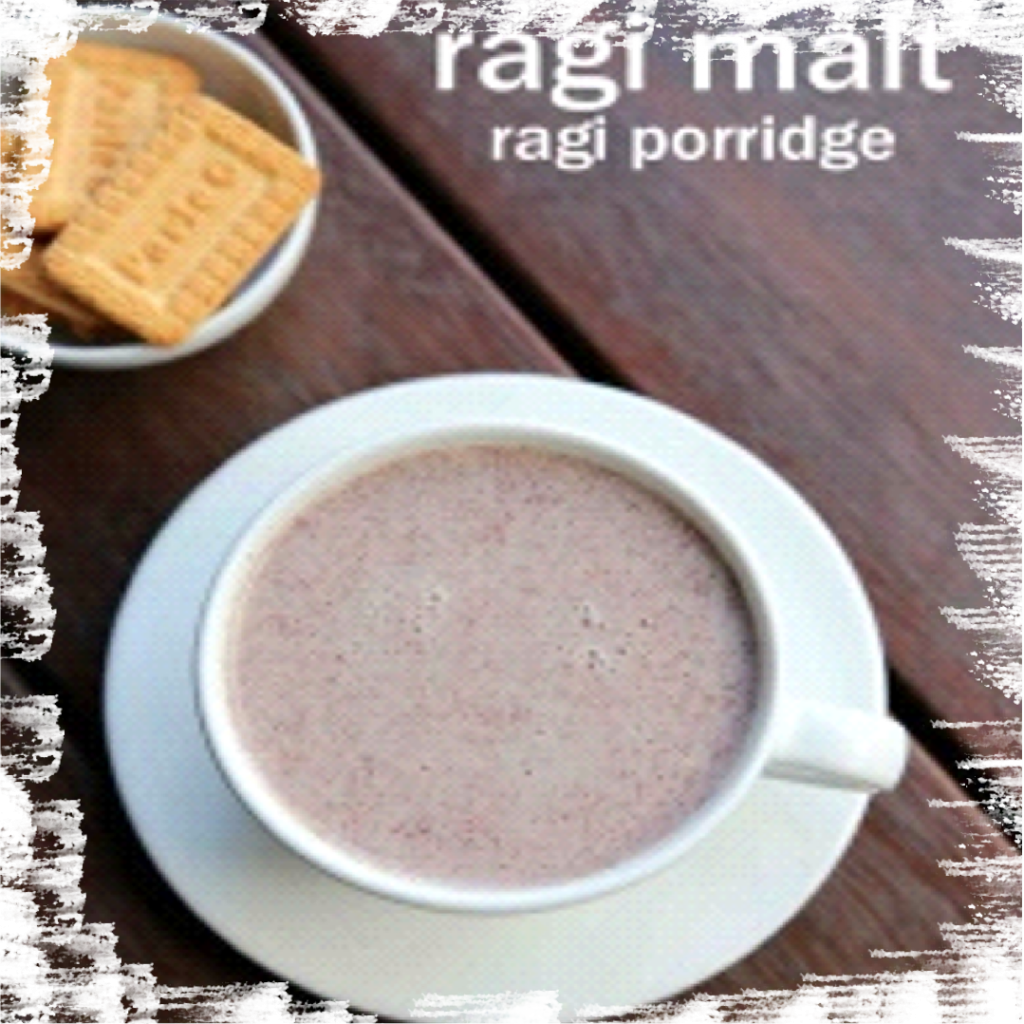 Ragi porridge can be served with Salt and pepper powder Can be served as sweet with Jaggery powder.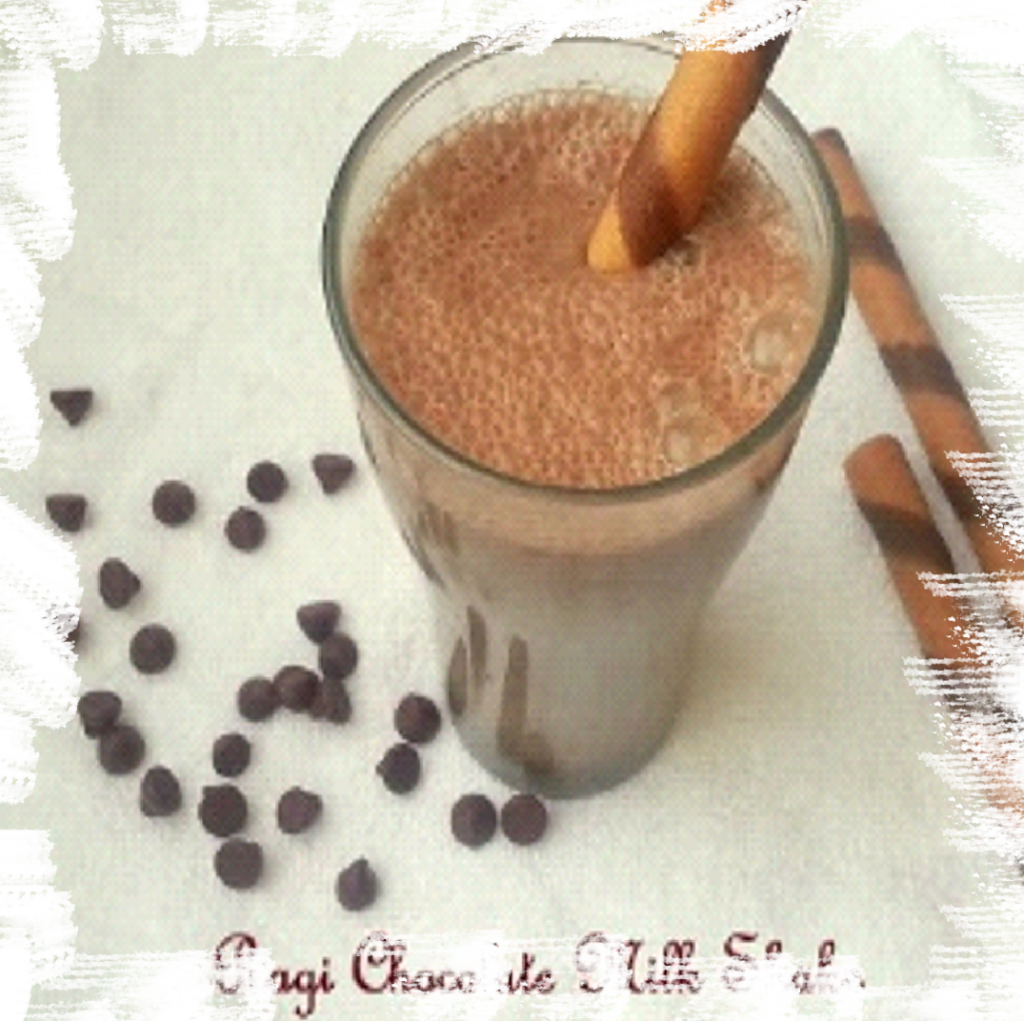 Plain Cooked porridge can be mixed with our favourite fruits and flavors and can be served as milkshakes.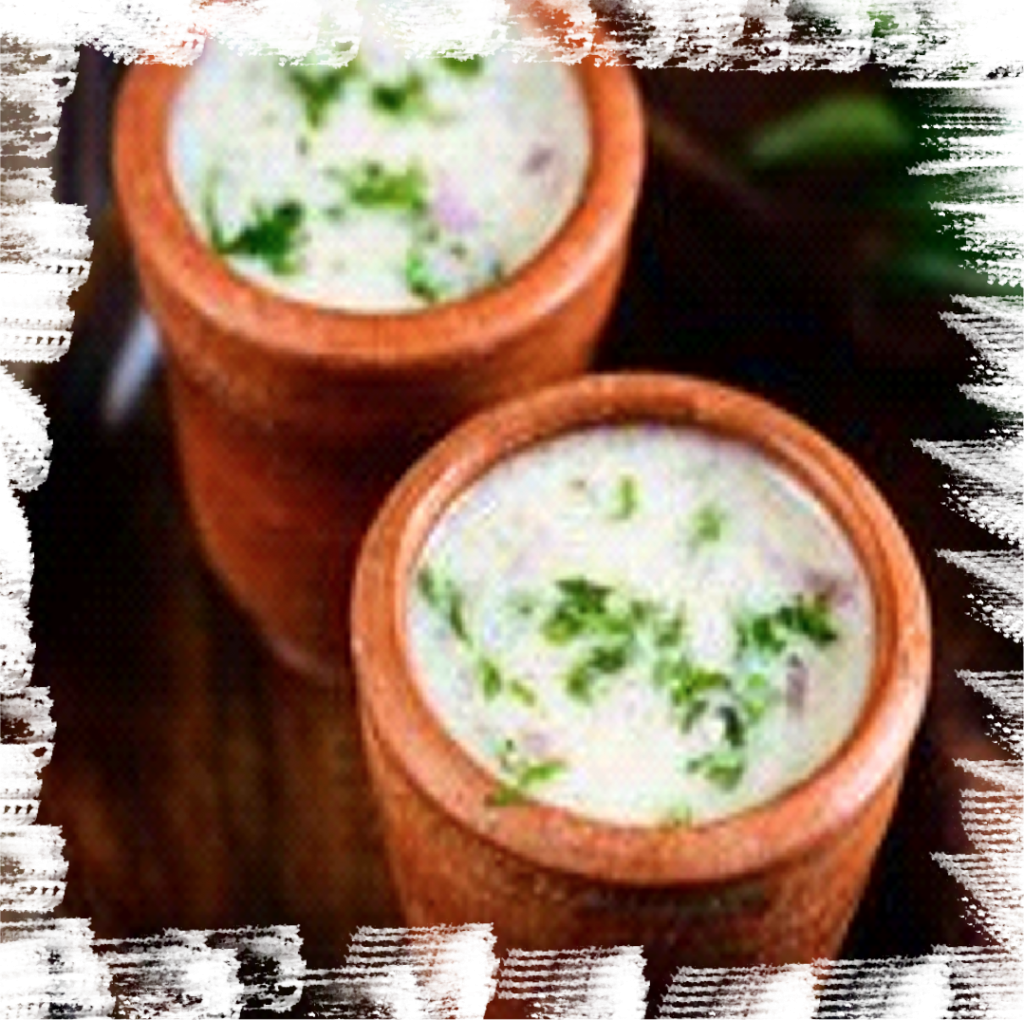 Plain Cooked porridge can be mixed with buttermilk and can be garnished with ginger, cumin powder, and coriander leaf.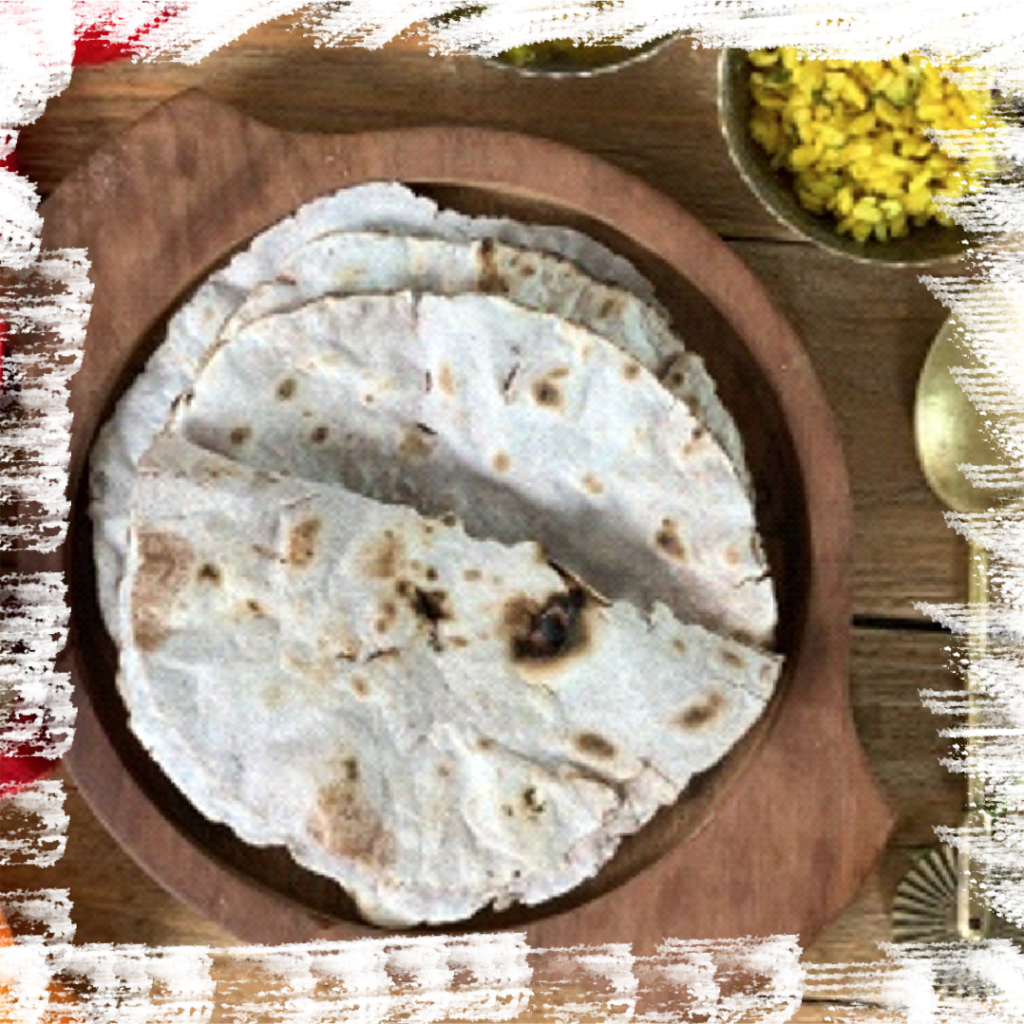 Health mix powder can be mixed with Wheat flour in 1/4th proportions to make Chapati /Roti's.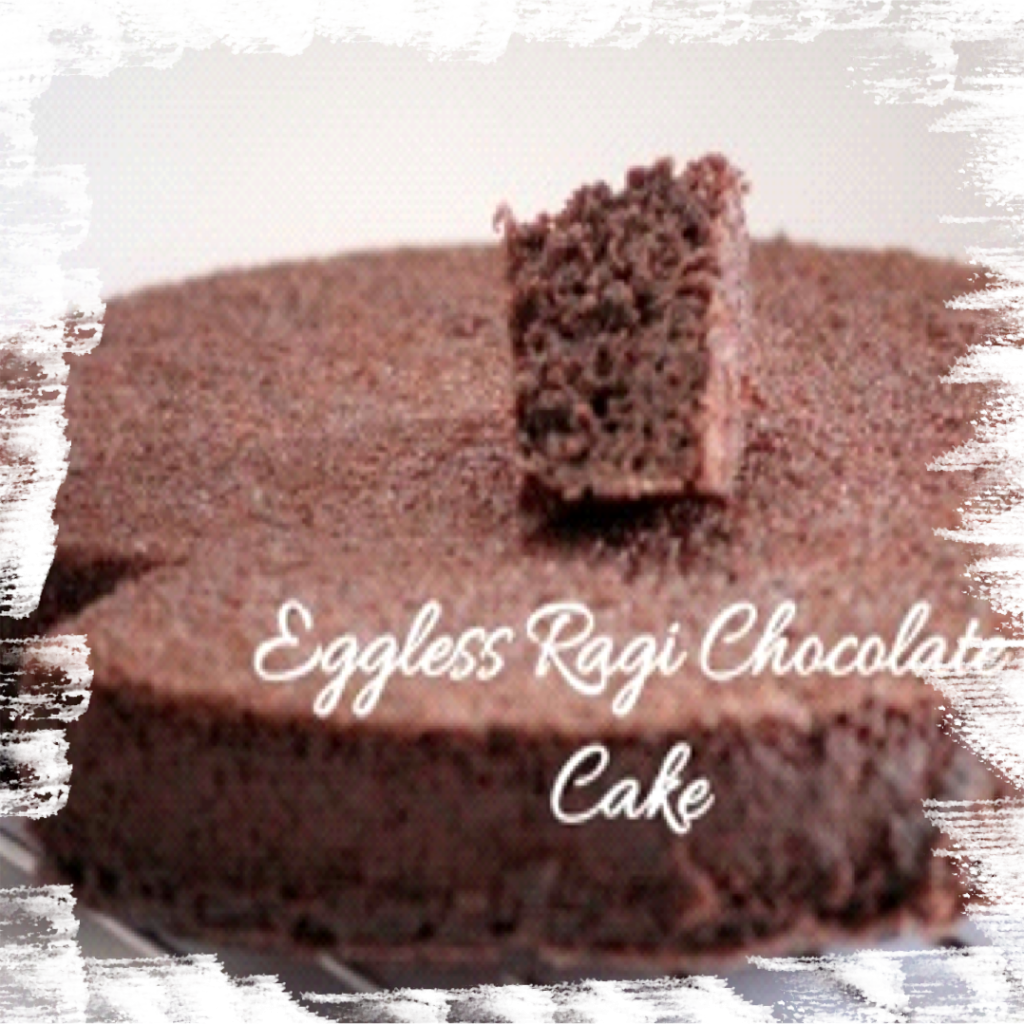 Can also be used in making Cookies, Cake, and Bread.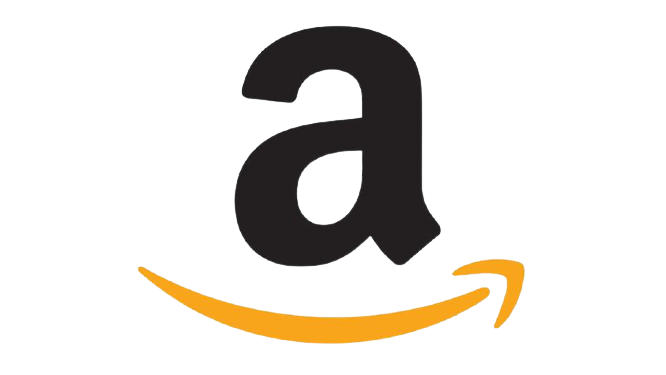 Available in Three Flavors - Nutty Blast, Chocolicious, Cardamom(Elachi)
NATURAL
CADAMMON
KESAR AND CHOCALICIOUS
All ingredients are well roasted grinded with a pinch of love to make it perfect nourishment for Babies, Kids and Adults.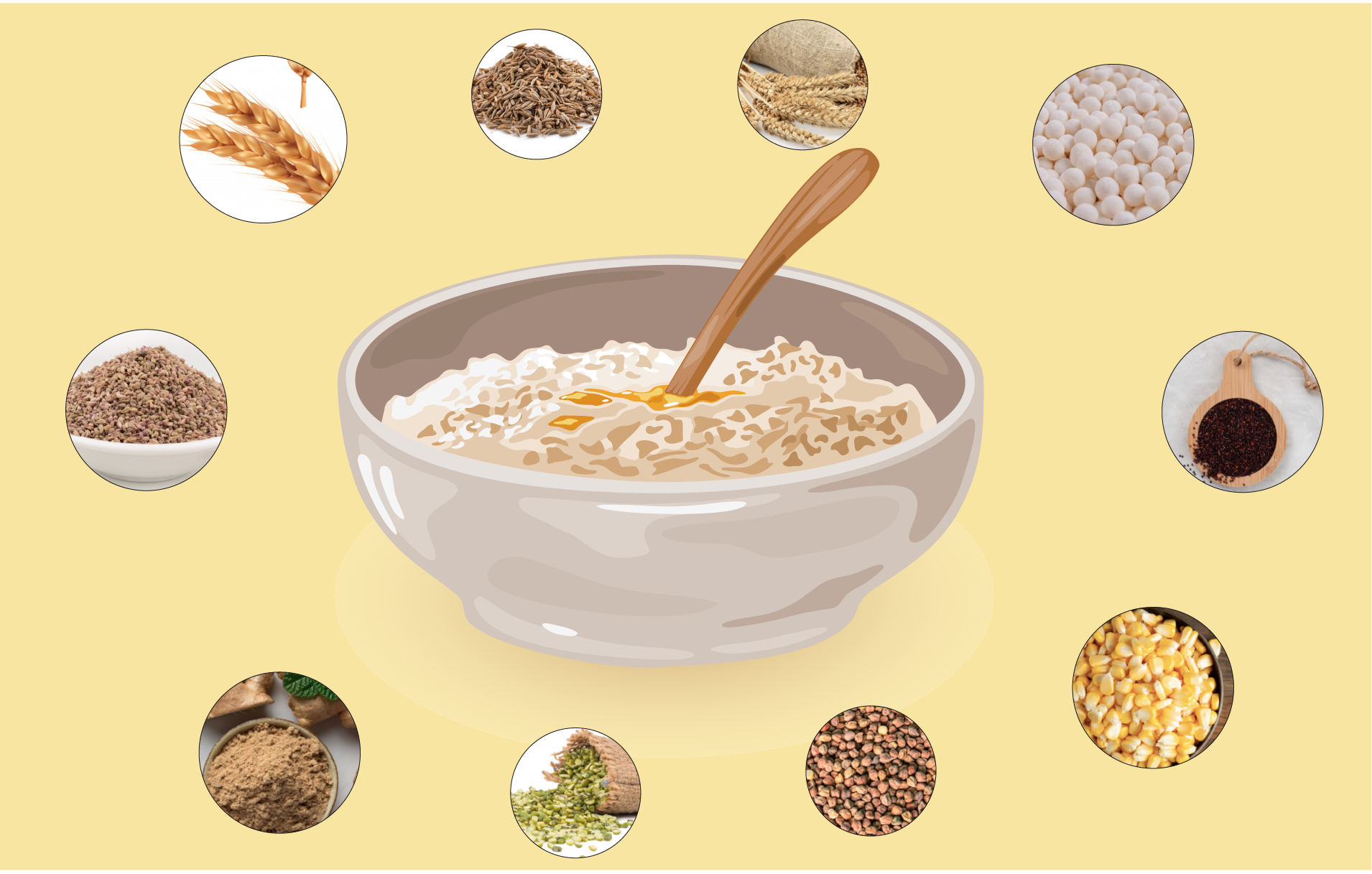 Natural
( Customization is also available Without Nuts for kids and adults who have Nuts Allergy)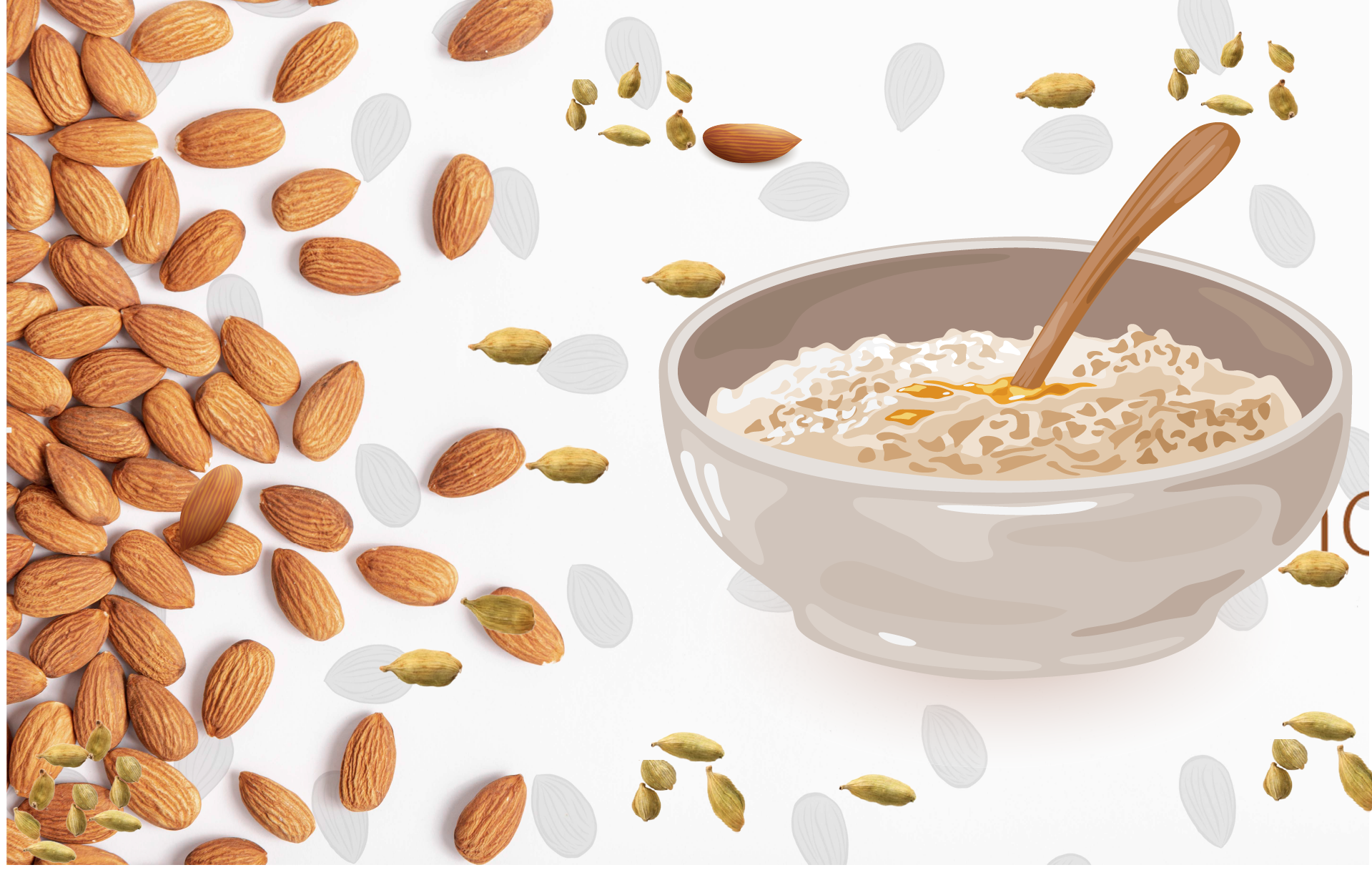 Cardamon & Nuts
Available with Nuts with Nutty Blast, Chocolicious, Cardamom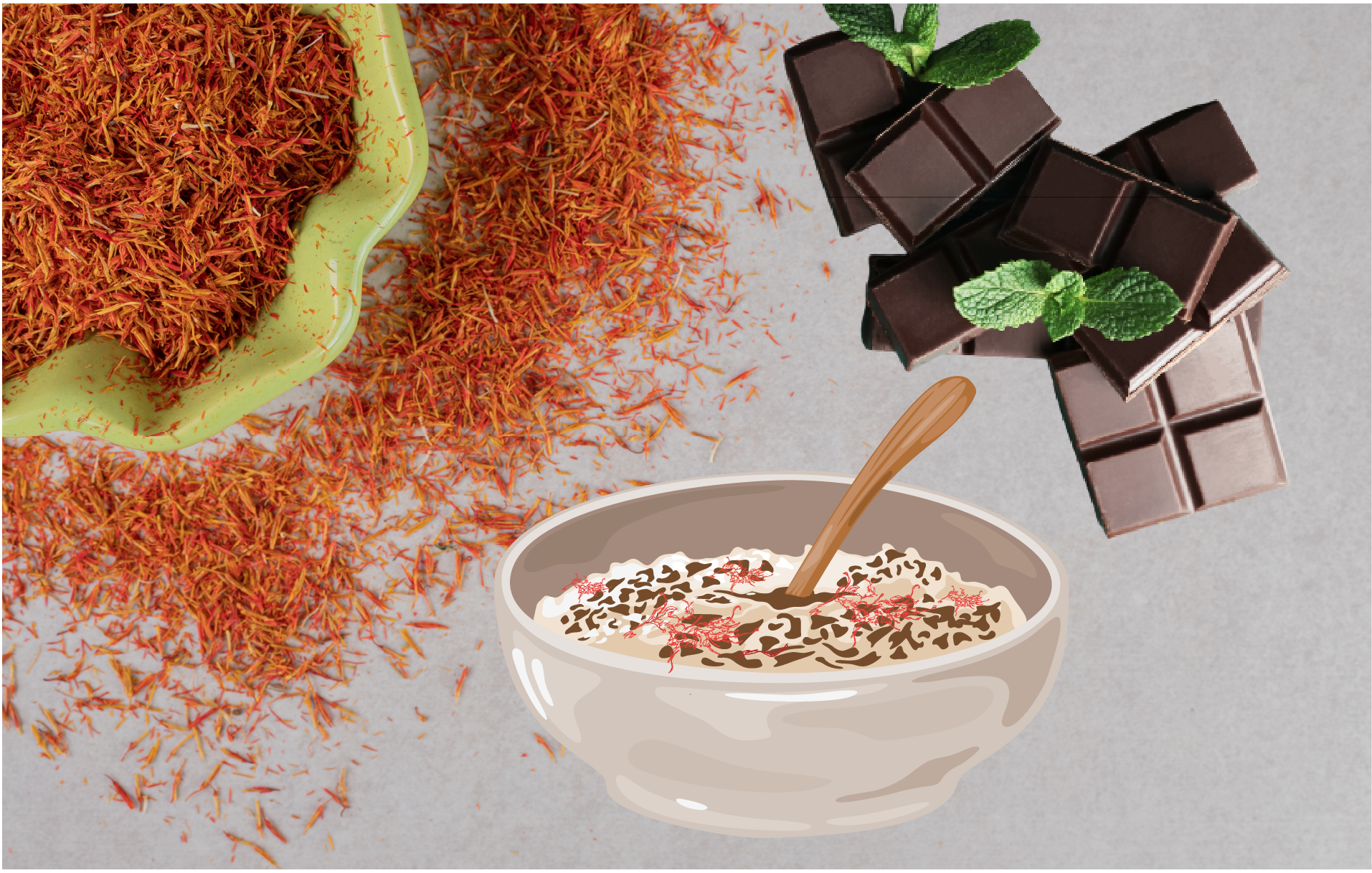 Chocolicious
Available with Nuts with Nutty Blast, Chocolicious, Cardamom(Elachi).